September 2015
We are already looking back to the summer days.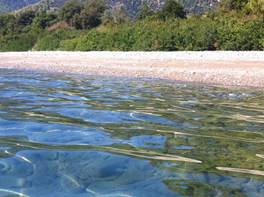 Evaluating our progress, I would like to give us a prize. During the whole summer season despite the many daily changes- arrivals and departures-, we succeeded in having all our guests in their rooms on time without any delay. On arrival they found their rooms in order, clean and cool. We accomplished this due to our good cooperation in "eleonas", but also to the friendly communication with our guests. We thank you!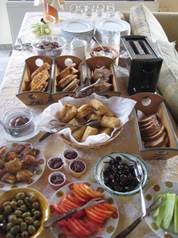 In September there was some wonderful summer weather so that we too could swim in the sea.
We hosted another yoga group who enjoyed the vegetarian breakfasts and meals we had prepared.
Now we are well into fall.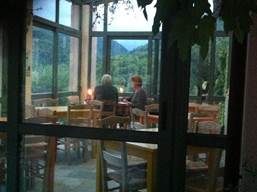 Sudden showers water the olive trees and thunders awakens us in the night. A thunderbolt hit the transformer of the electrical company on a pylon next to our hotel and we had no electricity for more than 24 hours. It was so romantic! We served a candle-lit dinner. Unfortunately, however, there was no internet connection for many days.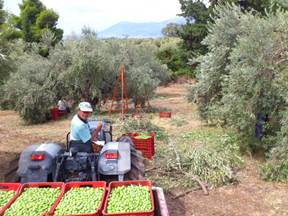 The harvesting of the olives has started. We prepared and offered to family , friends and workers doughnuts with honey according to the tradition and hope there is a good crop
Our hotel will be closed for individual bookings until March 2016.
We hope to have completed the up-dating of our side by next spring and you will be able to make your reservations on line.
---