Zero waste | ecotourism
Dear friends,
Everything is ready and we look forward to welcoming you to the safe and peaceful environment of  eleonas hotel.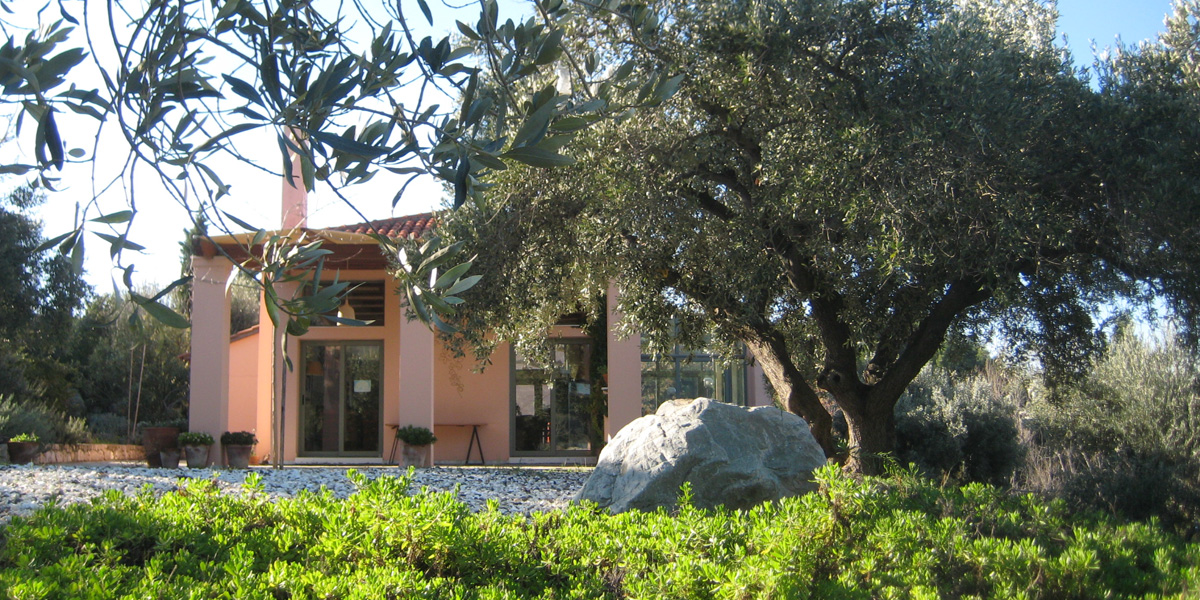 We were happy to see the article about Evia, which was being prepared since last year, published in the German magazine Brigitte.

We too helped with our proposals in the presentation of Northern Evia and the journalist Annette Ruebesamen honored us with her kind words.
We participate in a program called Zero waste. This is our contribution in the general effort to reduce waste. Our actions, our daily life are sustainability driven.
The effort for Zero waste started already 20 years, when we first build the hotel. We are fans of the circular economy. We give things a second and third chance to be useful. Some decorations in the rooms were made of building materials that we saved  from the construction of the building, and others from shells, stones, driftwood that we collect on our walks.
| | | | |
| --- | --- | --- | --- |
| The old sheets and towels that are no longer soft, are dyed, cut into strips and   I weave them with my  loom to rug rags. | | I do not throw away the torn fabric from the Directors Chairs. Besides, I have painted them one by one. I cut them and make them into  pillows  or  curtains. | |
For cooling or heating we use Fan Coils:  a system that transfers water of appropriate temperature to the rooms. Rapid heating or cooling with less energy.
We collect the plastic bottles, hang them on the olive trees and make traps for the olive fly called  "dakos".
We recycle plastic caps and batteries.

When small electrical appliances such as fans, telephones, coffee makers, reach the end of their working life, they go to recycling facilities.

The same goes for light bulbs.

For breakfast we do not use anything "disposable".

We use individual glass or porcelain dishes where necessary.

We serve local foods that have not traveled far.
Organic waste goes to the chickens (they have priority) and to the compost bin.

We deliver the frying oils to the companies that collect them.

In the hotel we use cloth masks instead of disposable ones.

 

And… everything can become "something else"… rolls of toilet paper became a wreath, useless CDs decorated a solar fountain.
At the same time, we urge you to continue to take care of the environment during your stay at eleonas hotel.  

We offer  a recycling bin in  common area, ideas and prompts in the booklet in the room, posters and announcements.

 

 

For these and many more we have been awarded with the Green Key award.
Nature always has something interesting. Here is when (how long before sunrise) and how birds communicate.

Listen to their singing and chirping and relax.

 

Dream that you are at "eleonas hotel"s bedroom.

https://www.nabu.de/downloads/6-grafiken/vogeluhr/index.php?iframed=1
---