Spring has come to Rovies. Come and welcome the beginning of sunny weather with us.
The earth has turned green and the wildflowers are a color delight.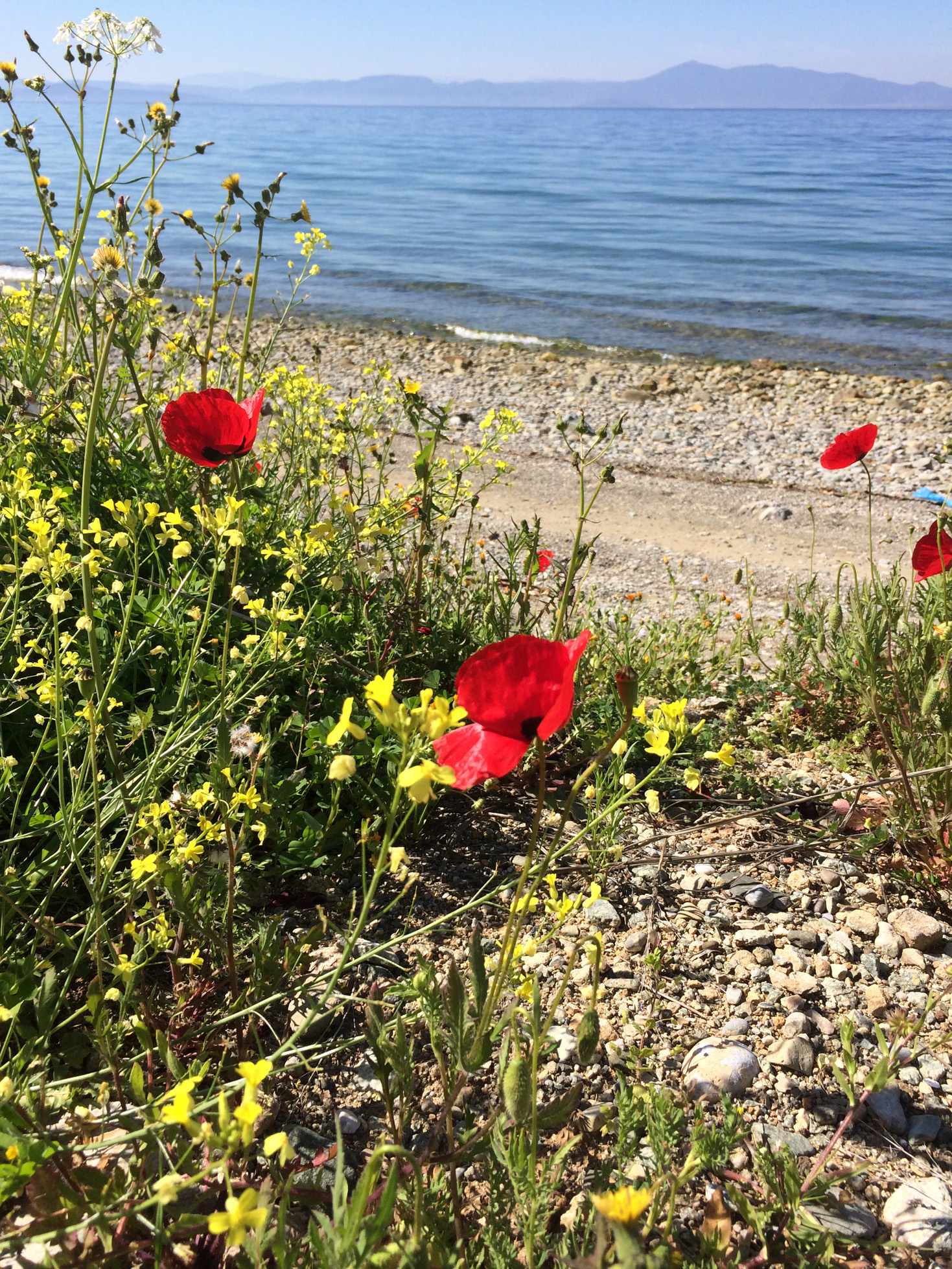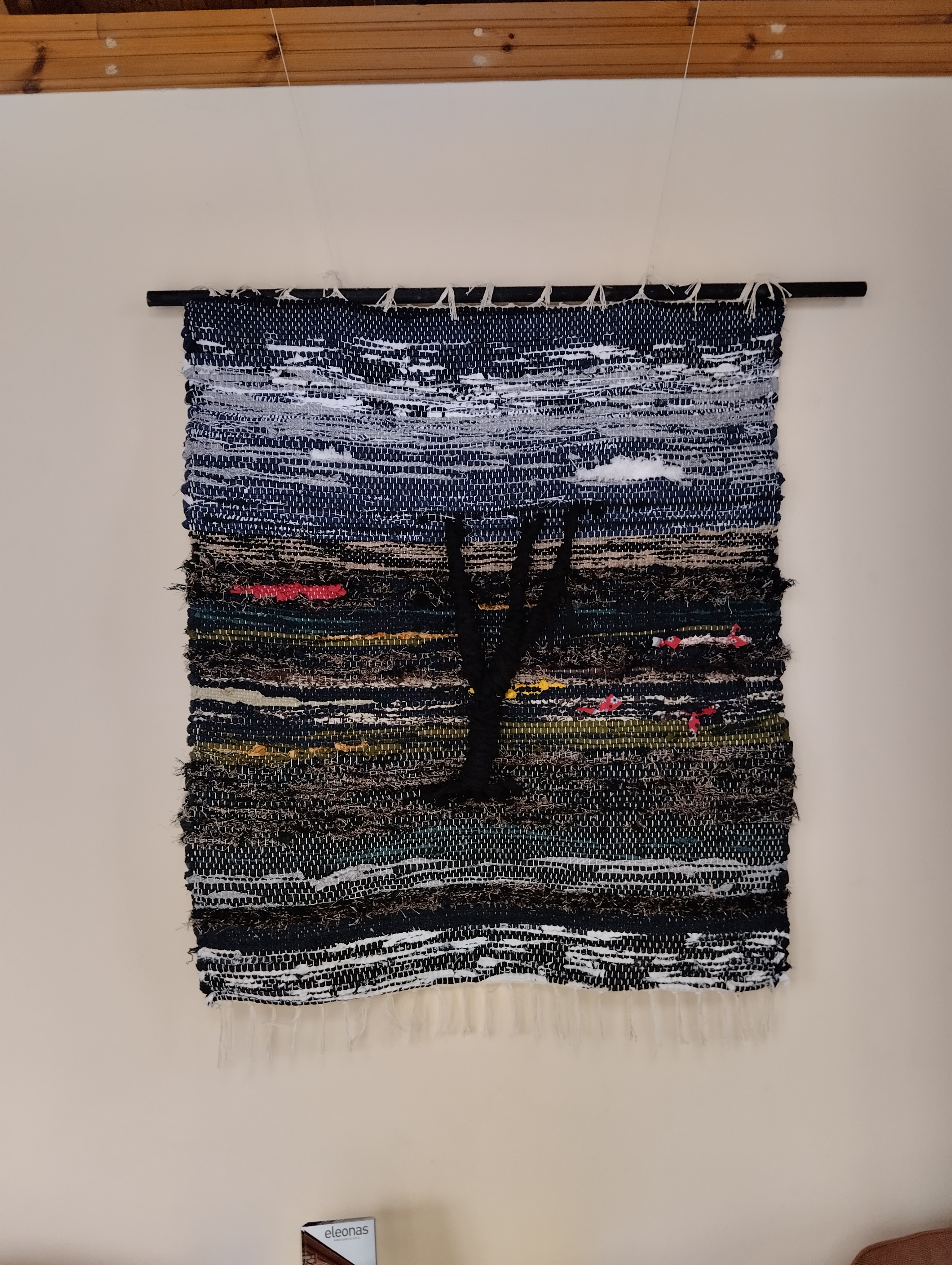 I made this woven piece with rags from the clothes that were sent to us after the fire but were not suitable to be distributed to the fire victims.
It is the first spring after the fire when black was dominant color.
This year there is a wide variety of colors.