Lots of activities in May 23| eleonashotel
Dear Friends,
May is  the festival of flowers. This year nature is raging. The weather stayed cool with light rain, no pines to provide shade and the wildflowers didn't stop blooming all month.
| | | |
| --- | --- | --- |
| In our dual capacity as farmers and owners of a B&B, we participate in seminars for the connection of the primary sector with tourism. | | |
We participated with joy in the celebration on the occasion of the completion of the business acceleration seminars which we followed. For more than 6 months, many lecturers trained farmers of North Evia in matters of business organization, product design, marketing, promotion and networking. At the "closing party" chef Giorgos Palisidis created recipes with the products of the producers and we all participated in the preparation and...consumption!
 Our extra vigin olive oil 'eleobas', played a leading role.
At the same time, a lot of work is being done on the estate.
Although almost two years have passed since the fire, only now we "cleared" a small part of the forest.

There is still a lot of work to be done.
| | | |
| --- | --- | --- |
| Faithful to the idea of recycling/reusing, we painted old bathroom baskets (and if it was someone else he would have thrown them away) and we invite you to separate your waste while you are at "eleonas". | | |
There was also time for weaving (again with materials that someone else would throw away).

After the tapestry named "The first Spring after the fire", here is the new one  "Rovies Beach".
 It smells like summer and vacation. We are waiting to hosting you.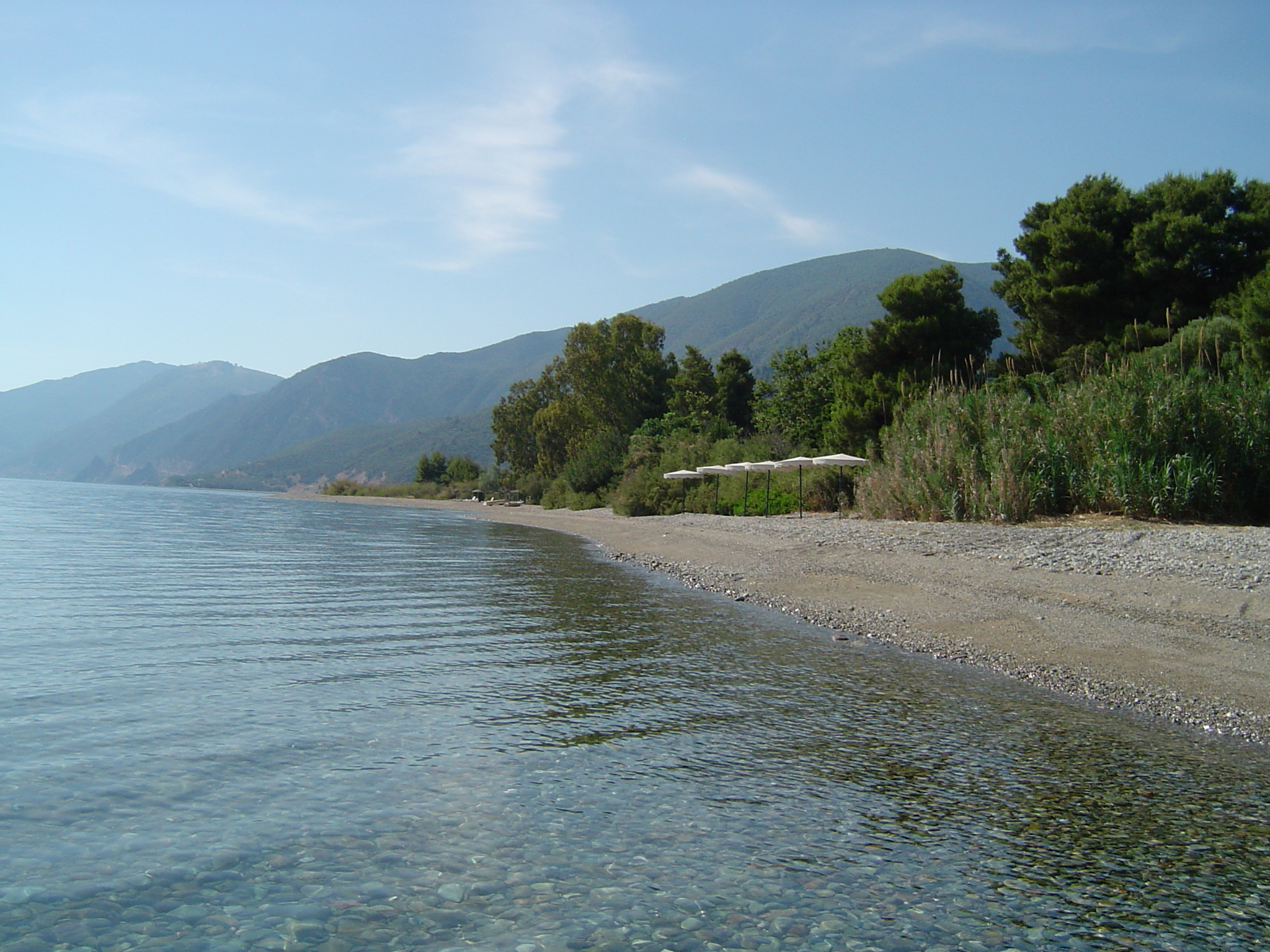 warm regards
Marina ans Stefanos
---