January 2015
Friends of "eleonas". Our fiends,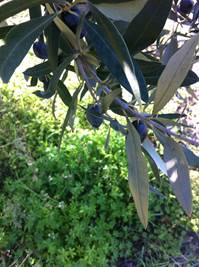 Nature at Rovies is at its best. The snow did just minimal damage and now the birds and the trees are enjoying the sun
The refurbishing is moving on….slowly. For almost a whole month- due to the holidays, due to the snow…- the work on the kitchen of our hotel had stopped. The refurbishment of 4 rooms follows.
The worst problem, however, was the lack of internet connection from December 29,2014 until today.
I have had a lot of chocolate and orange juice drinks at an internet café in the village to ensure some time on the internet.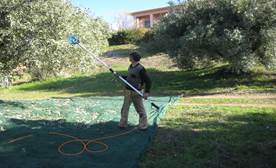 Despite all this we have not been idle.
Stefanos is still busy with the picking of the olives and the production of olive oil, while I am working on the promotion of Evia Island.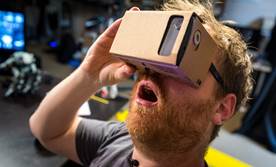 I am collaborating with members of Google Developers Group Thessaloniki in realizing an amazing venture-Greek Virtual Reality Project- which will be presented for the first time ever at the Grekland Panorama fair in Stockholm on the 13-15 Feb 2015.
Visitors, with the help of Google Cardboard, will have the sensation of being transported to North Evia.
Virtual Reality is being used as a marketing tool for tourism for the first time.
I am thrilled with this project and the collaboration and I am waiting for the results: many Scandinavian visitors to North Evia .
If you have relatives, friends or acquaintances, invite them to visit our stand "enjoyEvia" and we will impress them!
And one more thing. We are putting together a new web site. Up-to-date, user-friendly, tasteful. We will let you know about it when it is finished. We would like to hear tour comments.
---