June 2014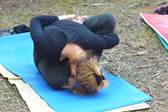 The next event at "eleonas" is a weekend dedicated to yoga. Om Yoga Studio Larissa put together a program which includes morning sessions, outside, surrounded by nature, swimming, resting with deep relaxation, meditation at sunset and yoga dance!!!
27-28 and 29 June 2014
The cost will be 150,00€ per person which includes accommodation. Breakfast and 4 full vegetarian meals plus all the yoga sessions
The first yoga session is on Friday June 27 at 19:00 and the last on Sun June 29 at 16:00. On Sat and Sun morning there is a morning yoga session and on Sat afternoon yoga dance
If you are interested in joining this yoga retreat there are still some places available.
Please contact directly Giorgo Zitro 6973701655 or Efi Maleka 6977815524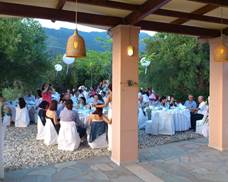 We hosted a wedding at "eleonas" on Sat the 14th of June. It was a big undertaking executed with great fun and success.
Vassilis and Christina chose to celebrate their wedding in the beautiful outdoors of our hotel together with 120 friends and relatives.
The weather was on our side and the night was magical.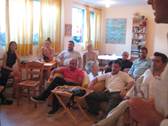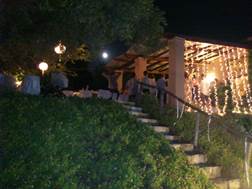 The guests arrived in the early evening in time to watch the sun set. Some of them went to the specially appointed room to watch the match of our national football team at Mundial.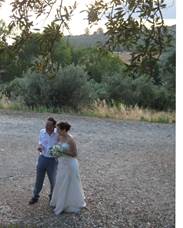 The wine, the food, the music, the full moon, "eleonas" …all contribute to make the party last till daybreak..
We wish them long life and happiness.

---